About Us
Jalinis is a family business active in Canada since 1997, at the time when it was still "funny" to drink a green juice. Luckily things have changed a lot since then but our mission has not changed: Promote a healthy nutrition and lifestyle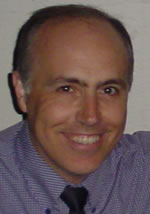 Founded by Denis Letendre the company is based in Châteauguay near Montreal. Jalinis offers an excellent choice of some of the best brands available in kitchen appliances. The company is proud to say that thousands of satisfied customers use the brands offered on this website. You can even read their comments and reviews by clicking here.
Jalinis has also published a few books about raw food since 2002, making it one of the pionneers in the living food movement in Quebec.
A third sector of activity, which is also the oldest, is the promotion of natural supplements made from whole foods. Thus the company began operations in 1997 to publicize the benefits of barley juice.
On behalf of Jalinis we wish you health and happiness !