Why You Should Become an AIM Member
Since 1982, AIM International has been providing trusted whole food concentrates and natural health products.

AIM's mission is to continue to improve the quality of life by providing natural supplements that promote health.

Improve your health in tangible ways with products from AIM - the makers of BarleyLife®.

If you live in one of the green countries on the map below, you can become an AIM member and enjoy the following benefits:


Benefits of being an AIM Member

High quality nutritional products


Supplements with a NPN* (Health Canada Natural Product Number)


Access to the AIM product line


Wholesale pricing


Volume discount


No minimum order quantity


No obligation, only savings


Free renewal with a minimum annual purchase of 50 PV (points)


Automatic orders through the AMR program (optional)


Live Well health newsletter (in Canada)


Participation in contests and annual conference


Services in English, French, Spanish and Chinese


Personalized website and secure member area


Toll-free lines (1-800 Canada/USA) for orders and customer service


Total satisfaction or money back guarantee (30 days)


Unique and generous compensation plan


Serious company established since 1982
To become a member of AIM, you must have a mailing address in one of the following countries: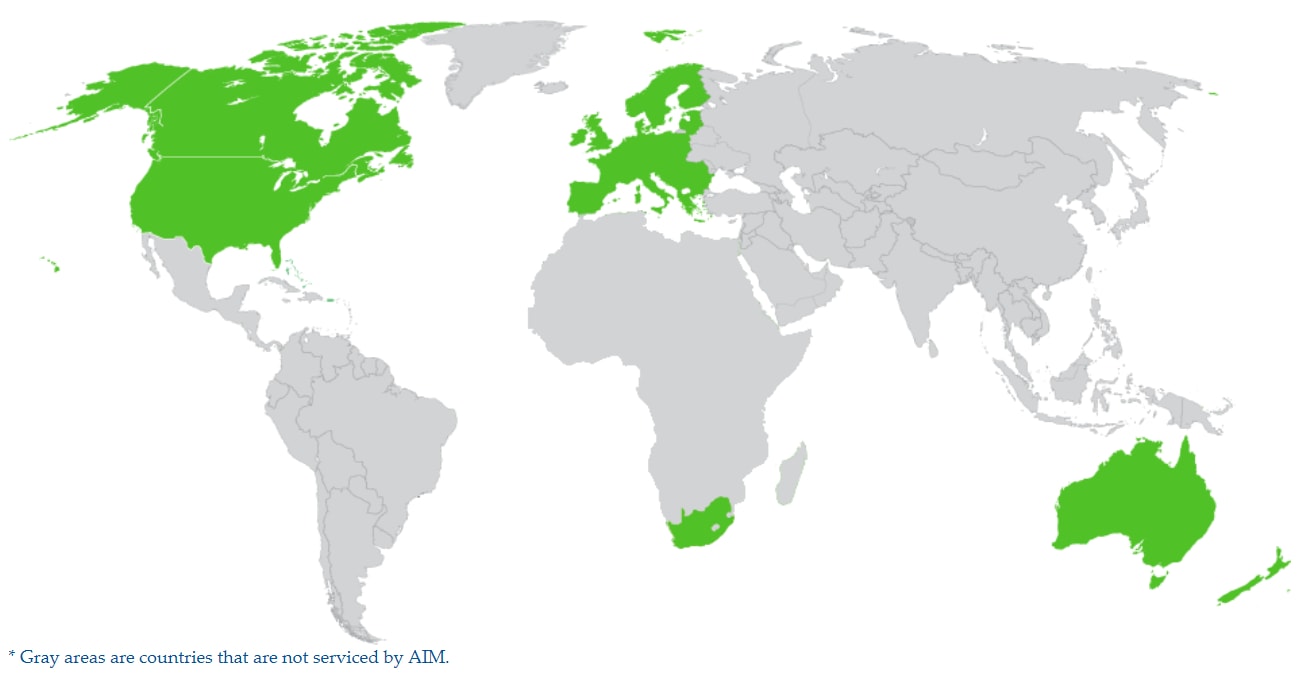 Contact Us
I you are ready to join AIM as a Client or Member with zero obligations or if you simply want to know more, please contact us.


Video: The History of AIM BarleyLife